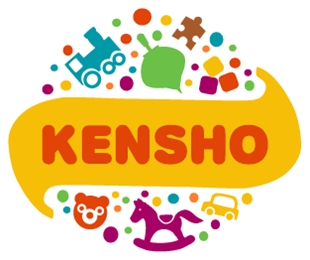 KENSHO KFT.
We like playing!
Kensho Kft. in ten years, while steadily growing, now has become one of the largest domestic game importers and wholesalers. Our corporate philosophy is that we provide quality products at affordable prices for our customers.
Profound knowledge of the domestic game market and continuous follow-up of international trends, new goods have jointly created the bases of our success. We maintain excellent relations with our foreign suppliers. With this background and our experience gained during participation in the largest international game fairs, we develop our offer so that, in addition to classical children's games, it should always include new goods in line with current fashion too.
At our seat in Budapest, state-of-the-art technological and IT background in our 600 m2 warehouse ensures high standard and flexible service. Furthermore, quality service includes prompt and efficient processing of orders, fast delivery to any point of the country. We regard it important to pay personal attention to each of our reseller partners from the largest to the smallest ones.
We have developed our diverse game offer to enable it to satisfy the needs of each age group from little babies to teenagers. Our represented brands are the products of excellent manufacturers recognised on the international game market, which we sell as exclusive distributors on the domestic market.
Our products are available at each point of the county, at toy shops and at web shops, hyper- and supermarkets, in national networks, at the largest chemist's shops.
Our goal is to ensure that the products manufactured or distributed by us should perfectly fit in with users' needs both in terms of quality and usability.
Kensho martial arts

Our company's scope of activities includes manufacturing and marketing of fighting sports equipment.
Now for 15 years we have been manufacturing products with Kensho brand name. We created our own brand with the intention to manufacture quality products at affordable prices by making use of our experience gained in fighting sports. At present, we market our boxing bags, hitting and kicking shields in Hungary, Romania and the Netherlands.
We are the domestic importers of one of the largest karate brands, Arawaza.
Arawaza is "the favourite of karate players, one of the most serious brands of the sport". The official equipment of the Hungarian national karate team.
Online it is easier! – our b2b web stores

In the summer 2016 we further develop our wholesale services, renew our web stores jatektenger.hu and kensho.hu, which we have extended by b2b service. Thereby we make efforts to get to our wholesale purchasers directly through online surface too in the area of games and sports.
Our imported brands:

Contact us!